About Us
We help you find diet-friendly meals at your favorite restaurants in half the time!
What we do
Our mission is to help you find a restaurant meal that fits your diet, quickly and easily.
Figuring out what you can order at restaurants is hard when you follow a specific diet. Have you ever sat at a restaurant and stared blankly at a menu with a bunch of options you can't order because of your diet? Or how about doing 40 minutes of research just to order something diet-friendly from a new restaurant?
To make an informed ordering decision you need information from multiple sources:
Nutrition information
Reviews
Allergen information
Diet-specific news
Ingredients
Our menu directory eliminates the hassle by compiling all that information under one roof and automatically filtering out the menu items that are not diet-friendly. We also enrich menus with 3rd party data relevant to your diet so you can make an informed ordering decision.
Our Story
DietMenus was created to solve a problem our founder was having multiple times a week. As someone new to the keto diet he felt frustrated with the experience of dining out and not having the information needed to make an informed decision about what he could eat. From speaking with his vegan, vegetarian and gluten free coworkers he realized that everyone with a dietary restriction was going through the same things: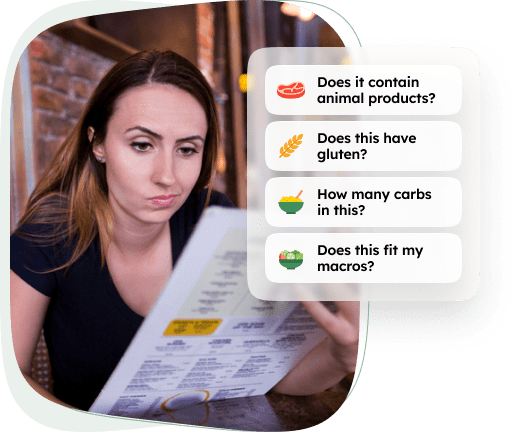 We research restaurant menus before going to make sure they have things we can eat.
When we're browsing food, we spend 95% of our time scanning through stuff we can't eat.
We stick to restaurants that cater to our diet because we don't trust most chain restaurants or worse we just avoid eating out.
We order the same few things every time at the same restaurants because you know they're safe to eat.
We quiz servers and chefs on menu ingredients, they often have no clue or lie
Our Vision
We want to make food ordering as simple as possible for people on diets, with food allergies or who are counting calories.
Currently we are focused on chain restaurants but our goal is to expand our directory and include local restaurants too! We envision DietMenus as a food research platform where you can easily browse diet-friendly options at hundreds of restaurants with all the information you need to make an informed decision at your fingertips.
Ultimately, we believe that dieters and people with dietary restrictions don't want to spend a ton of time each day on food delivery apps and websites trying to figure out what they should eat, they would like personalized recommendations.
At DietMenus this is our North Star.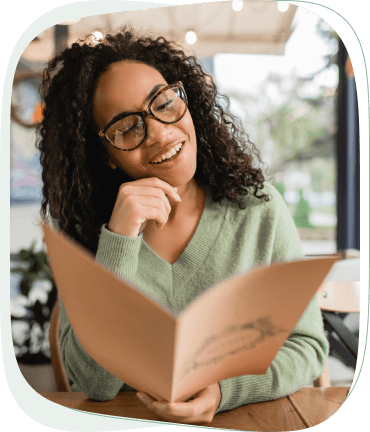 Our vision is to eventually understand your specific dietary and macronutrient needs at any point in time and give you personalized meal suggestions from local and chain restaurants that will help you meet your goals.
Building this resource is a long-term, communal effort between the DietMenus team and our users. We value your opinion and want to hear your ideas and feedback on how we can better serve you! If you want a sneak peek of what we're building, be sure to join the newsletter so you can get updates as we improve DietMenus. Please feel free to get in touch with us via our contact page as well!